Collection of Asias that are translucent and glowing in the dark.Collection #1 consists of 24pcs of selected Asias from "A Day in Asia". Pieces: limited to 24pcsEdition: 1/1 each Mint Schedule: First 4pcs will be minted on 3rd Jan 2022 at SolSea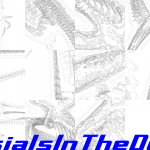 24 works selected from "A day in Asia" that were generated in October 2021 and reconstructed.NFTs will be available for 0.01 ETH for each at OpenSea for the limited time only.All work is one of a kind. Nov 5th 2021 – Nov 18th 2021 (JST) Here's list of those 24 works.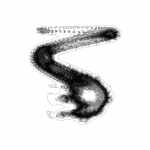 I would announce that I will mint (and list for 0.1 ETH) following NFT on Octber 22nd (JST), from my newest art work that was posted on Instagram last week; A day in Asia 202110160353 You will be able to find it at OpenSea.